NO ONE SHOULD LIVE WITH A SMILE THEY DON'T LOVE — ESPECIALLY IF IT'S CAUSING PHYSICAL OR EMOTIONAL PAIN.
If you're uncomfortable with the appearance of your teeth and feel self conscious about your smile, it's time to pamper yourself with a well-deserved full smile makeover.
"The most beautiful face is a face with a SMILE"
Embarrassed about your smile?? If something is holding you back, then it's time to change that, with US.
What is A Smile Makeover?
A smile makeover is a comprehensive and custom-designed cosmetic dentistry treatment focused on improving the appearance of your smile.
Depending on your needs, this might involve just one type of treatment, or more commonly, a collection of cosmetic treatments and therapies.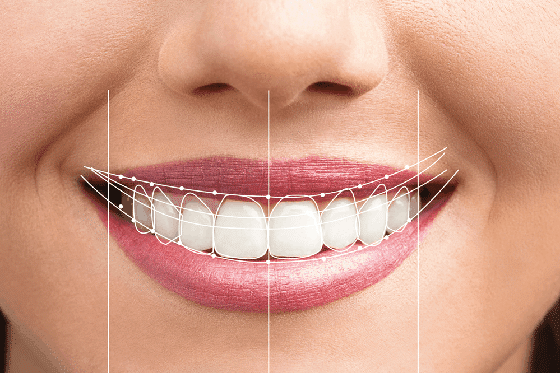 Your full smile makeover at the Dantaah Dental Clinic will always be a collaborative effort between you and Dr. Ritika. You'll design a personalized plan based on your vision of what your smile should look like together.
Smile Makeover is a process of redefining or improving smile through various cosmetic dental procedures including
Teeth Whitening

Composite Build Up / Tooth coloured fillings for decayed or fractured teeth

Dental Bridges/ Veneers & Lumineers / Crowns for aligning teeth which are naturally malformed decayed or lost

Dental Implants for lost tooth

Braces / Aligners for aligning irregularly placed teeth
Full Smile Makeover in Ahmedabad
Are you looking for a complete smile transformation in Ahmedabad? Look no further than Dantaah Dental Clinic! Our team of experienced and highly skilled dental professionals is dedicated to providing you with personalized, high-quality care to help you achieve the smile of your dreams.
At Dantaah Dental Clinic, we understand that each patient's needs and goals are unique. That's why we offer a variety of full smile makeover options to suit your individual preferences and requirements. From teeth whitening and veneers to orthodontic treatments like braces and clear aligners, we have the expertise to create a beautiful and natural-looking smile that enhances your overall appearance.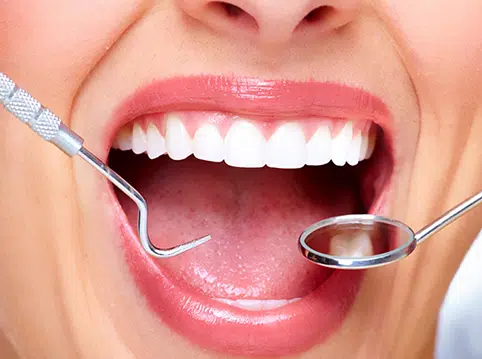 Our state-of-the-art clinic is equipped with the latest technology and modern amenities to ensure that your visit is comfortable, relaxing, and stress-free. We are committed to providing you with a personalized experience that meets your unique needs and helps you achieve your smile goals.
So why wait? Contact Dantaah Dental Clinic today to schedule your consultation and take the first step towards a beautiful, healthy smile that you can be proud of!
Best Smiles Orthodontics in Ahmedabad
Looking for the best smiles orthodontics provider in Ahmedabad? Look no further than Dantaah Dental Clinic! Our team of experienced orthodontists is dedicated to providing you with top-quality care to help you achieve a beautiful, healthy smile.
At Dantaah Dental Clinic, we understand that every patient is unique, and that's why we offer personalized treatment plans tailored to your individual needs and goals. From traditional metal braces to clear aligners, we use the latest techniques and technology to ensure that you receive the best possible care.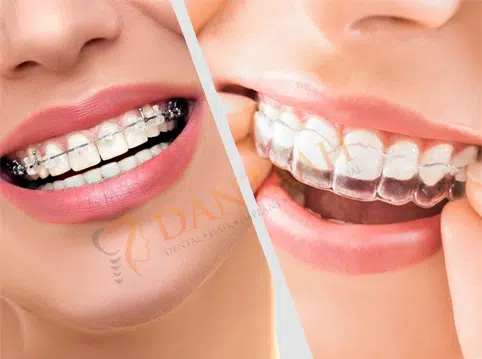 Our orthodontic services go beyond just straightening teeth. We also focus on improving overall oral health, which is essential for maintaining a beautiful smile. Our team is committed to creating a comfortable and welcoming environment for all of our patients, and we are always available to answer any questions or concerns you may have.
Whether you're an adult looking to correct your smile, or a parent seeking orthodontic care for your child, Dantaah Dental Clinic is here to help. We are dedicated to providing you with the highest quality care and the best possible results. So why wait? Contact us today to schedule your consultation and take the first step towards a healthier, more confident smile!
Why you need a Smile Makeover?
A Proper Smile makeover artistically creates an aligned, whiter, and brighter natural smile, restoring dental health and appearance.
Following are the reasons why one may need a professional smile designing
Decayed or Broken / Chipped front teeth
Discoloured or Stained teeth even after Scaling and Polishing
Missing / Lost Teeth
Irregularly placed teeth or with Gaps / Spaces around
Gummy smile with small or large teeth (which look out of proportion)
Low self-image or conscious / Anxious Smile.
Recreating smile or fixing smile problems helps in improving Self confidence and thus, enhances Self Esteem. Dantaah provides an extensive array of Cosmetic dental procedures, done by specialised professionals using the most advanced technologies. The Doctors here are known for their expertise and compassionate patient care. The Team of doctors for Smile makeover (Best Smiles Orthodontics) are experienced and dedicated dental professionals with strong commitment towards patient comfort. Dantaah provides an affordable range of smile designing, which help you achieve the smile you always dreamt of or deserve.
We are just a phone call away. Contact Dantaah and Experience our outstanding services.