Chandkheda's largest wisdom tooth removal clinic is Dantaah Dental Clinic. Dr. Prashant Malik is an expert in painless wisdom teeth removal in Ahmedabad. It helps remove a painful wisdom tooth. Wisdom Tooth Removal In Chandkheda, Ahmedabad.
Dantaah by Dr. Prashant Malik is a trusted dental clinic located in Chandkheda, Ahmedabad. The clinic provides a range of dental treatments and services to meet the diverse needs of patients. Among the services offered, wisdom tooth removal is one of the most common procedures performed by the clinic.
Wisdom teeth are the third set of molars that appear in the back of the mouth, and they usually develop during early adulthood. These teeth can often cause discomfort and pain, especially when they don't have enough space to emerge properly. Wisdom tooth removal is a standard procedure that can help alleviate this pain and prevent further dental problems.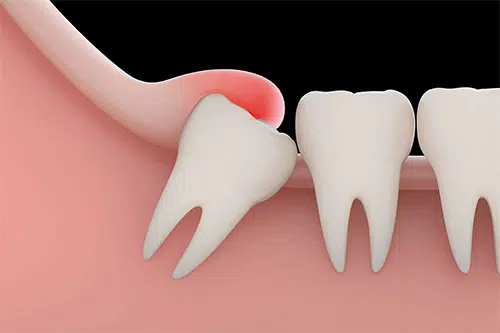 Wisdom Tooth Removal | Painless Wisdom Tooth Removal in Ahmedabad
At Dantaah, patients can undergo wisdom tooth removal in Chandkheda, a procedure that involves removing one or more wisdom teeth. The clinic uses the latest technology and equipment to ensure that the procedure is as comfortable and painless as possible. In addition to wisdom tooth removal, Dantaah also provides painless wisdom tooth removal in Ahmedabad, catering to patients from across the city.
The clinic offers safe wisdom teeth surgery in Chandkheda, ensuring that patients receive the best possible care throughout the procedure. The team of experienced dental surgeons at Dantaah uses advanced techniques and protocols to minimize pain and discomfort during the surgery. The clinic also offers painless wisdom tooth surgery in Ahmedabad, ensuring that patients can undergo the procedure with minimal pain or discomfort.
Dantaah provides wisdom tooth extraction treatment in Chandkheda, which involves the complete removal of one or more wisdom teeth. The clinic's dental experts take the time to thoroughly assess each patient's dental health before recommending the best course of action. Patients can be assured that the clinic provides the highest standard of care and uses the most up-to-date techniques for safe wisdom tooth extraction in Chandkheda.
Wisdom Tooth Removal Cost in Chandkheda
The wisdom tooth removal cost in Chandkheda varies depending on the complexity of the procedure and the number of teeth to be removed. At Dantaah, patients can expect affordable wisdom tooth removal cost in Chandkheda, without compromising on the quality of care.
Overall, Dantaah by Dr. Prashant Malik provides patients with safe, effective, and painless wisdom tooth removal treatments in Chandkheda, Ahmedabad. The clinic's experienced dental surgeons, advanced technology, and commitment to patient care make it an excellent choice for anyone seeking wisdom tooth removal or any other dental treatments in nearby areas like Motera, Tragad, Vasihnodevi Circle, Zundal, Sabarmati & Gota.