Dental Clinic in Chandkheda: Cosmetic dentistry in Chandkheda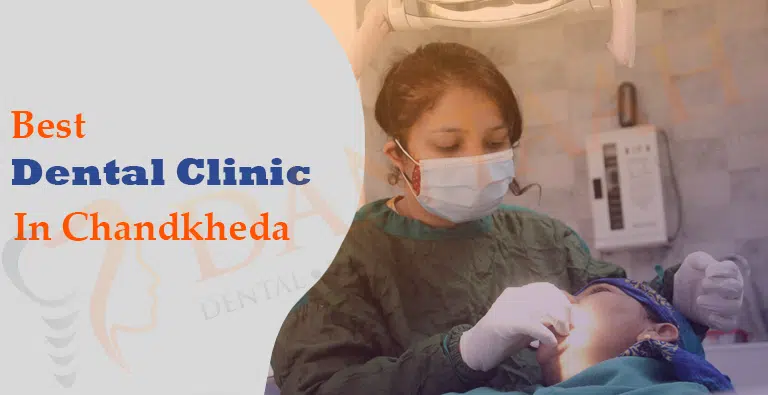 One of the best dental clinics in Chandkheda is considered as Dantaah Dental Clinic. The clinic is well known for its dedication to offering customers excellent dental care in a relaxing and pleasant setting. It is crucial to keep in mind that because everyone has different requirements and preferences, the greatest dental clinic for one person might not be the best for another in Chandkheda.
The credentials of the dentists and staff, the treatments provided, the clinic's reputation, and any previous interactions you may have had with the clinic or its employees should all be taken into account when selecting a dental clinic. Making an appointment for a consultation with the clinic may also be beneficial in order to ask questions, get a sense of the culture of the facility, and observe how the staff interacts with clients.
Patients may anticipate receiving a wide range of dental services from Dantaah, including orthodontics, cosmetic dentistry, general dentistry, and more. The clinic is equipped with the most modern technology and manned by skilled and qualified dental professionals who are dedicated to providing the best service.
The individualized approach to dental care at Dantaah is one of its distinguishing elements. The dentists at the practice take the time to comprehend each patient's particular requirements and problems in order to create a treatment strategy that is suited to their particular wants.
Dantaah is renowned for its dedication to patient comfort and safety in addition to its wide variety of services. Modern technology and cutting-edge methods are used in the clinic to lessen pain and discomfort during dental operations.
To summarize, Dantaah is a great option if you're searching for a top-notch dental clinic in Chandkheda. The clinic's dedication to providing individualized, best dental treatment, together with its cutting-edge equipment and qualified personnel, make it a top option for local clients.